Negotiation Competency Workshops
---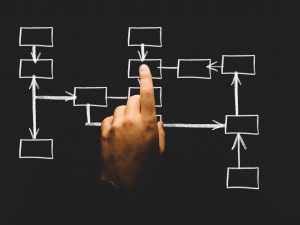 Companies that have a competency in negotiation experience exceptional growth. We provide workshops for senior executives, business development professionals, sales professionals, revenue generators, and cost managers. In fact, anyone that has an impact in your company's ability to generate revenue must have strong negotiating skills. If you think about it, where does revenue come from? Where does growth come from? It comes from making deals. At Lionshare, we believe the most seminal part of the deal making process is the negotiation. It is here that deals are either won or lost…where outcomes are either great or abysmal.
In this high tech, information rich business world, we need to change the way we negotiation entirely. Negotiators need to be proactive instead of reactive. We cannot leave our ability to achieve great deal results to chance. You must have a plan. You need a strategy, with powerful tools, and a process to ensure you achieve great deal outcomes…consistently!
Full Day Program
This full day program is a full submersion into the world of business negotiations. We provide workshops on negotiating skills for senior executives, business leaders, sales professionals, and buyers. This training provides insights into powerful tools, processes and strategies that provide understanding on how to control the negotiation process, how to be influential, how to be confident, and how to use negotiation psychology. Our focus on continual research means we cover the latest in the science of negotiation. We provide the most cutting edge tools for creating successful outcomes on a consistent basis.
Expect Exceptional Results
This program is highly interactive and includes exercises for experiential learning. Lively discussion is a part of our workshops. This ensures that knowledge is shared, understanding is reached, and resultant skills become a part of you. Most important, we show you what you need to do and exactly how to do it. Not only will you leave us with more knowledge about negotiation than most business people, you will be ready to take advantage of your knowledge immediately. With practice, you will be a more confident, powerful, and effective negotiator. The results will speak for themselves!
Material Covered
The material covered will include, but not be limited to the following:
Why most negotiators leave money on the table – and how to fix it
Who should make the first offer and why
How to control the negotiation from the start
Powerful negotiating psychology
How to avoid a price only negotiation
Selling vs. Negotiating
How to shift power from the other side to you
Determining the right goal for your deal
How to create boundaries to ensure great outcomes
Know when to walk away
How to establish the right target for your outcome
5 elements to a sound concession strategy
Finding hidden value in your deals
Expanding your deals beyond your original estimates
How to architect your offers
How to maximize your share of what's on the table and maintain good relationships
Negotiation tactics to watch out for and how to deal with them
How to use opposing interests to create new opportunities for growth
How to break through impasses
How to deliver your offers for maximum advantage
The key sources of negotiating power and how to get them
This day long program provides ample opportunities for "at the table" negotiations for discovery, practice, and learning. Customization is available. If interested, we will work with you to design customized elements to ensure a more valuable experience for your team.