Negotiation Assist & Agent Services
---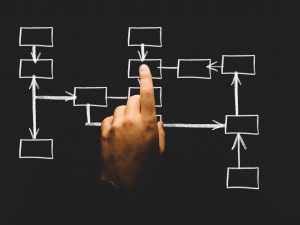 When you are faced with a high-stakes negotiation, one where the outcome can have a significant financial impact on you or your company, we are here to help. We know that most people don't negotiate those game-changing deals often, so don't try to navigate this complex negotiation by yourself. Consider that most of the complicated deals get done with the help of experts who do this every day. Experts are involved because the larger deals are complicated, they come with incredible risks, it's easy to make mistakes, and the other party is likely getting assistance as well.
These deals can make or break the financials of your company. So, don't leave them to chance. Let us help you prepare, build a strategy, architect your deal, and guide you through the process.
Our experts are seasoned specialists who are sought out for their knowledge and experience. We are known for our professionalism, honesty, and discretion. More important are the results of our work. We consistently deliver deal outcomes that far surpass expectations. We help our clients achieve agreements that are higher in valuation than anticipated. And, we do this with a system that drives a collaborative engagement with the other party.
There is no other company that delivers the tools, resources, and trusted partnerships like Lionshare. Let us help you get the advantage on your most important deals.
Here's how we do it:
Our team meets with you to review the deal in detail
Work with you to identify areas of strength and weakness and create a plan to address them
Work with you on a thorough competitive analysis
Provide guidance on financial models that are critical to the process
Identify the table and support teams, and train them
Engage with you at the table if desired, and we can negotiate on your behalf as your agent if preferred
Assign roles and assignments for each team member and how each should prepare
Conduct a Power Analysis to determine your level of leverage vs. the other party
Identify strategies based on how much or how little you have
Conduct a Negotiations Style Assessment and develop corrective actions
Develop your deal architecture
Assist with the creation of your deal strategy
Provide guidance on deal valuation
Create a concession strategy to assure the best possible outcome
Deliver proven tools and an extremely effective process
Provide metrics on how well the negotiation is progressing in real-time